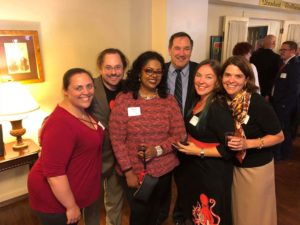 Democrats believe that we're greater together than we are on our own – that this country succeeds when everyone gets a fair shot, everyone does their fair share, and everyone plays by the same rules. Our party is focused on building an economy that lifts up all Americans, not just those at the top. That's why Democrats are working to make progress on issues like job creation, equal pay, education, health care, and clean energy.
Democrats fight for a society where people come first. We stand for freedom: the freedom to cast a ballot, freedom from the fear of a pre-existing condition bankrupting you or worse, freedom to live in a community with access to good-paying jobs and good schools, and the freedom to pursue your dreams free from discrimination. This is what progress looks like.
Our vision for Wayne County is to be a place where residents live in vibrant communities they are proud to call home. Where they earn the Midwest's highest wages, send their children to top-ranked schools, and live healthy, fulfilling lives. Our candidates will fight for common sense initiatives to educate and train citizens so they can thrive in the 21st century economy and earn a livable wage, provide for their family, and retire with dignity.
Sound worthwhile? The Wayne County Democratic Party invites you to get involved!